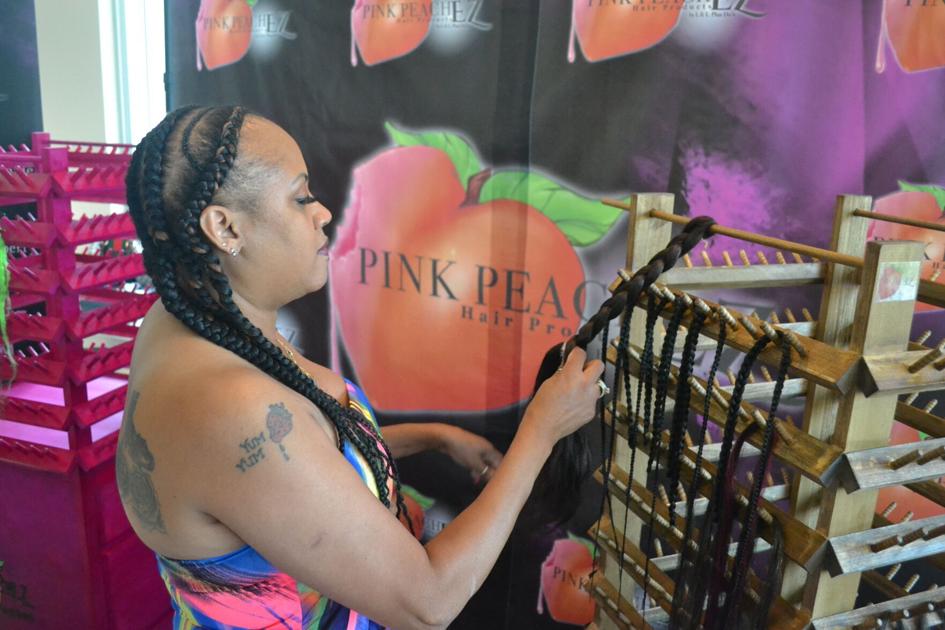 woman Killeen invents and unveils hair braiding device | Local News
Killeen's wife Laticia Scott-Suesberry said she was touching to unveil her invention of an all-in-one hair braiding device in her hometown last week.
Scott-Suesberry unveiled the hair braiding system for its Pink Peachez hair products at the Killeen Civic and Conference Center on Friday afternoon.
"It was a lot of emotions that went through me, because I was afraid; I didn't know how people would receive it, but I received so much support, "Scott-Suesberry said in a telephone interview on Saturday morning.
The breast cancer survivor said she came up with the idea for the device while recovering from cancer and during the early stages of the coronavirus pandemic.
The new device is designed to allow a hairstylist to do a lot of prep work for a client's braids ahead of time, which she says could ultimately cut appointment time in half.
Currently, it can take anywhere from two to eight hours to complete a braid for a client, she explained on Saturday.
"The idea was just too amazing to take to my grave," Scott-Suesberry said.
Scott-Suesberry said as she was packing her bags towards the end of the event, a woman approached and said, "Your success will be as important as your support team. "
"And that meant a lot to me, because my support team is my family – my husband, my daughter, my kids – even my friends and a lot of my Killeen clients," she said.
Scott-Suesberry is the owner of L&L Phat Do Beauty Salon in Killeen.
Also during the process of creating the new device, Scott-Suesberry said he created a non-profit called iHelp Center that will do various things to give back to the community.
A portion of the proceeds from the new device will go to the non-profit organization.