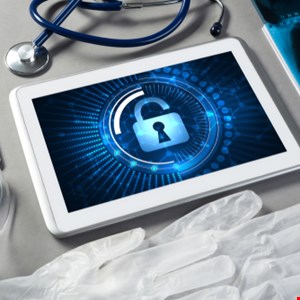 Launch of a cybersecurity center for medical devices in Minnesota
The University of Minnesota has announcement a new center that aims to ensure that medical devices are safe and protected against cybersecurity threats.
The Center for Cyber ​​Security of Medical Devices (CMDC) was created after members of the medical device manufacturing industry called for a collaboration center to facilitate device safety discovery, awareness and training for workforce.
The CMDC will foster university-industry-government collaborations with a focus on the development of new training, technology and research to address potential threats to medical device cybersecurity.
Collaborators already registered to work with CMDC include the University of Minnesota College of Science and Engineering, the Technological Leadership Institute, the Vice President's Office for Research, and the Earl E. Bakken Medical Devices Center.
"Cultivating innovative and transformational partnerships, like the CMDC, is at the heart of MPact 2025, our new system-wide strategic plan," said Joan Gabel, president of the University of Minnesota. "I am excited about how this innovative new center will improve the safety of the burgeoning medical technology sector in our state and beyond. "
The Technological Leadership Institute (TLI), an interdisciplinary center at the University of Minnesota located within the College of Science and Engineering, will house the new CMDC.
"The center aligns perfectly with our mission and merges the expertise of our master's programs in medical device innovation and safety technology," said Allison Hubel, director of TLI.
"While manufacturers can ensure a high level of security through testing, the security of connected devices remains a growing and moving target, making this collaboration and the work of CMDC essential for the industry and all those it serves. . "
Plans for the centre's first year include a hackathon, panel discussions, organization of networking and training opportunities, implementation of a short course on medical device cybersecurity that TLI will launch this fall, and establishment of a cybersecurity internship program for medical devices. medical devices.
Healthcare companies Boston Scientific, Smiths Medical, Optum, Medtronic, and Abbott Laboratories provided much of the funding for CMDC.
The United States remains the world's largest medical device market, with 40% of the global medical device market (valued at $ 156 billion) in 2017. By 2023, the medical device market in the United States is expected to reach 208 billion dollars.